Ask the Expert: Lisa Miller, DPM
Living with diabetes can sometimes be overwhelming.  This section focuses on practical information about diabetes. Experts in various fields related to diabetes will give advice about day-to-day living. These topics will change regularly, so check back often to meet our new experts!
Questions & Answers with Podiatrist Lisa Miller, DPM
1. Do you recommend that everyone with diabetes be seen by a podiatrist?
I would suggest people with diabetes who are at risk for foot infections or wounds see a podiatrist. As Ben Franklin said, "an ounce of prevention is worth a pound of cure". If there are any underlying or potential foot related concerns, I see those patients approximately every 2-3 months. It is important not to neglect your feet if you are someone with diabetes because diabetes is the #1 reason for limb amputation in the United States.
2. Is it true that people with diabetes should not walk barefoot?
Yes. One in 10 people with diabetes will develop a foot ulcer. Foot ulcers as well as other foot related complications can occur more commonly when walking barefoot in people with diabetes who have a loss of feeling in their feet. When outside, keep your shoes on your feet at all times. In your house, find a good quality pair of slippers. When on the beach, always protect your feet. Better to be safe than sorry.
3. What kind of things can I do to take care of my feet if I have diabetes?
The number one thing is to keep your blood sugar under control.  Lovingly inspect your feet every day for redness, sores or any sign of a possible  infection.  If you do find a problem, do not try and take care of it yourself because that may increase irritation, raise the risk of infection and slow the healing process.  I recommend daily foot exercises such as wiggling your toes, pointing and flexing the feet.  In addition, I give daily balance exercises to my patients where they stand behind a chair and lift up their feet 10-20 times. Needless to say, people with diabetes should wash and dry their feet and apply diabetic foot cream. 
4. Are there certain qualities I should look for in a shoe if I have peripheral neuropathy?
A patient with diabetes and peripheral neuropathy needs to be fitted by a shoe specialist because they may not be able to properly feel if the shoe fits correctly. A poorly fit shoe increases the risk of skin breakdown and diabetic foot ulcers. We write prescriptions for shoes made for people with diabetic neuropathy and these shoes are usually covered by medical insurance. The shoes are made of soft material that are without seams to accommodate swelling and/or deformities that may be present.
5. When might a prescription for shoes for diabetes be needed?
Prescription for shoes are given to prevent complications for people with diabetes who have experienced any of the following; amputations, ulcers, peripheral neuropathy, poor circulation, foot deformities or lesions. 
6. What can I expect to happen at a regular visit in the podiatry office?
A thorough examination of your feet.  This would include, inspection (skin and color) of the tops and bottoms of the feet and between the toes.  We also assess the circulation by feeling for the different pulses. The temperature, sensation and hydration levels are evaluated for any potential problems.  The nails are inspected for fungus and vitamin deficiencies.
7. Who is at high risk of foot disease from diabetes?
All people with diabetes are at increased risk of foot disease.  Two out of every 3 people with diabetes will develop nerve damage which can lead to amputation if diabetes is not taken care of.  More than 50,000 people with diabetes lose their foot or leg each year.  Importantly, proper care of diabetes and preventive foot care reduces this risk.
8. How frequently should patients see a podiatrist?
In addition to as stated above (see answer #1), we try to customize foot care depending upon the degree of need in the individual patient with diabetes and ranges from weekly to ensure proper healing from an infection to as little as once a year.
Have a question that you would like to ask?
Submit your own question to be chosen by our podiatrist to answer.  These questions are meant for general knowledge, so please do NOT submit any personal health information.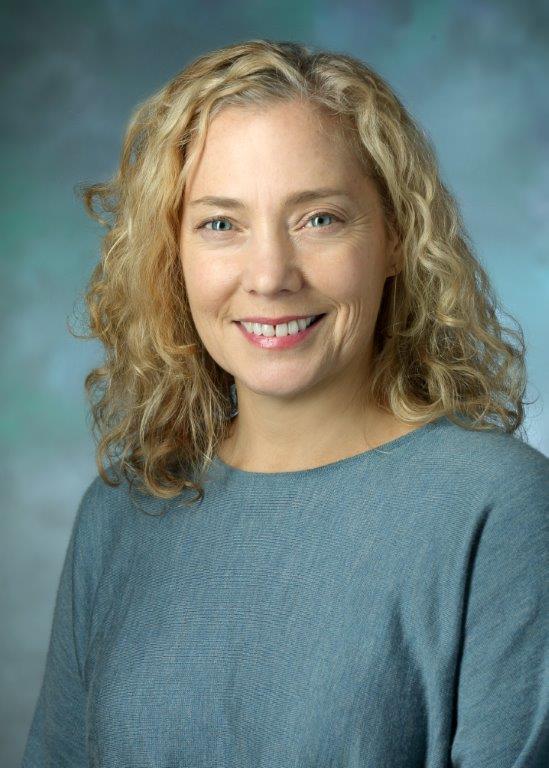 Lisa Miller, DPM
Podiatrist
Meet Lisa Miller, DPM, our podiatrist and expert of the month!
Lisa Miller, DPM is a podiatrist at Johns Hopkins Community Physicians.  She is a graduate of Kent State University College of Podiatric Medicine and did her residency at the VA Hospital In Baltimore, MD. She has nearly 30 years of experience in preventive and holistic foot care.  Outside of work, Lisa enjoys gardening, creative cooking and is a certified yoga instructor.