Welcome to the Technology Corner, where you can learn about a variety of innovations that help patients manage their diabetes. Learn more about these devices, how they work and how they compare to one another.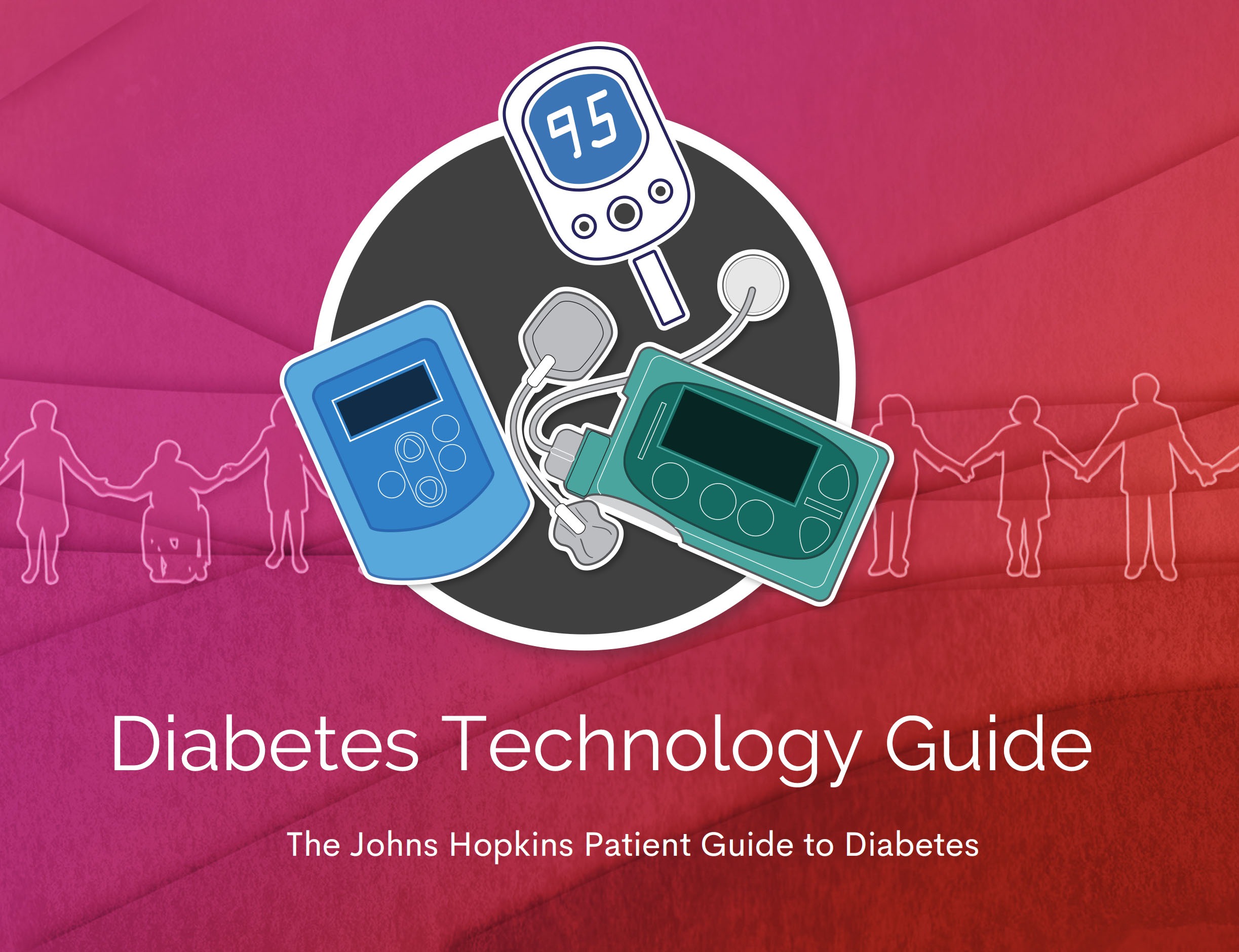 The rise in modern medical technology has transformed diabetes care. Insulin pumps and continuous glucose monitors facilitate diabetes prevention, treatment, and reduction in diabetes complications. Given the ever expanding number of devices available, this Diabetes Technology Guide was written by our diabetes editorial team to bring together complex and up-to-date information on the latest diabetes devices to one convenient location for clarity, comparison, and confidence in decision-making, and to serve as a resource that is easily downloadable from the website.
Continuous glucose monitors are devices which use a catheter inserted just below the skin to monitor blood glucose frequently throughout the day. These are connected to a monitor that displays the glucose reading.
An insulin pump is a small mechanical device that is attached to the body usually via tubing which is placed under the skin. The pump delivers rapid-acting insulin at different rates to the body through the tubing, acting much like the pancreas.
Glucometers, also known as glucose meters or blood glucose monitoring devices, is a home measurement system one can use to test the level of glucose present in one's blood.